Donate or Become a Member
Feed your imagination, discover and explore with our Volunteer Membership to the Ballina Naval & Maritime Museum. We offer a small choice of either a Membership or a Family Pass. Whatever you decide, you'll enjoy a great range of benefits, including unlimited entry to the museum for the year, involvement restoring our vessels, helping with exhibitions, as well as special discounts on store items. By joining our vibrant volunteer community you enjoy year-round benefits. Your donations helps provide critical support to the museum's conservation, research and education programs that bring our mission to life.
Our volunteers are the beating heart of the museum.
They guide our visitors through the day, helping them greet adventure at every turn. They intrigue and delight, turning objects in our collection into stories that spark curiosity in us all. And they are the friendly face of a world-class and engaging visitor experience. We couldn't do it without them.
Anyone can volunteer at the museum, and we're always on the lookout for new members of our crew. Whether you're a student of history, cadet or ex-navy or maritime buff or just looking to be part of your community, we have a wide range of roles for people of all interests and backgrounds.
We'll support you through an initial and ongoing training program that ensures you are a trusted and respected part of the museum community.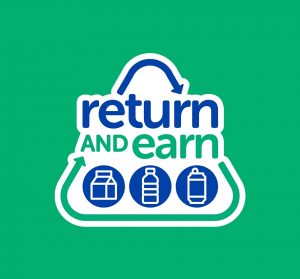 Ballina supports a healthy marine environment and has partnered with NSW Return and Earn Recycling scheme … they're in Ballina Industrial Estate. So when you take your recycling returns to the recycling centre, you have the opportunity to donate to us as we are now a nominated charity.
Your generous donations directly help us maintain the North Coast's very own Naval & Maritime Museum. 
There are many ways to give to the museum. You can make a general donation (applied where it's most needed), support the Naval or Maritime Collection or the Heritage Restoration Fund, or fund specific projects such as the restoration PV Richmond, the La Balsa Raft Conservation Fund. You might also like to consider leaving a bequest to the museum in your will.
Donating is easy and all gifts over $2.00 are tax-deductible.
You can donate online or via the ways listed below (click to expand the view for more information).